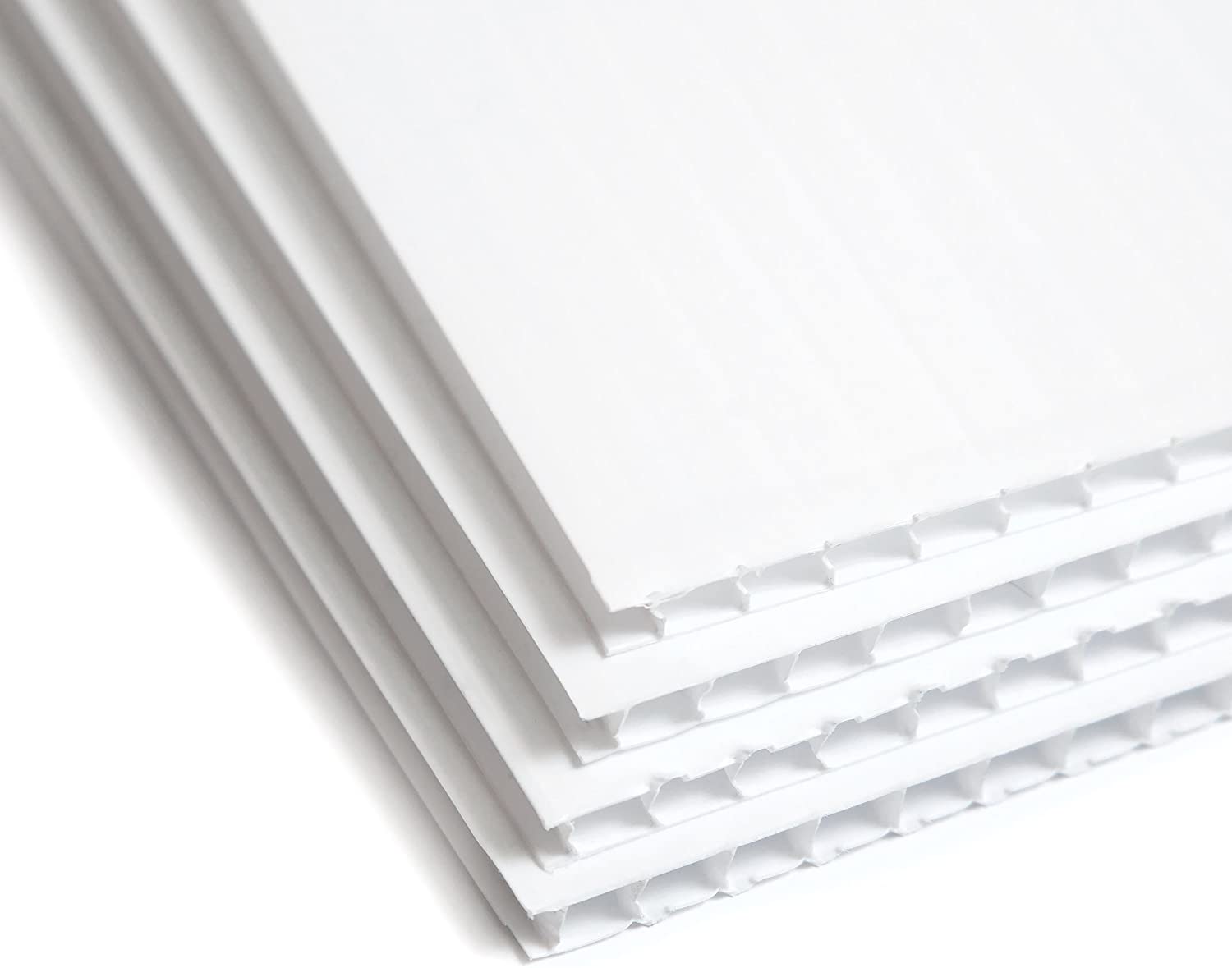 Signs, Yard Signs
Yard Signs
Lawn signs are an inexpensive way to promote special events, political candidates, or your businesses. Lawn signs are a great way to quickly advertise to a lot of people. Available in 1 or 2-sided, plastic yard signs can be used indoors or outdoors. Our full-color, digitally printed yard signs are made from durable, corrugated plastic for weather-resistant & long-lasting signs. Printed with high-quality UV inks, your brightly colored signs will stay vivid and withstand rainy and cold weather.
Yard Sign Discount Table
Units
5    or more
10 or  more
20 or  more
50 or  more
250 or more
500 or more
Save 
30%
40%
62%
67%
73%
75%
| | |
| --- | --- |
| Color | white |
| Size | 24 x 18, 18 x 12, 12 x 12, 24 x 12, 36 x 12, 48 x 12, 12 x 18, 18 x 18, 36 x 18, 48 x 18, 12 x 24, 18 x 24, 24 x 24, 36 x 24, 48 x 24, 12 x 36, 18 x 36, 24 x 36, 36 x 36, 48 x 36, 48 x 48, 96 x 48 |
| | |
| --- | --- |
| Price breaks qtys | 1, 2, 5, 10, 20, 50, 250, 500 |
| | |
| --- | --- |
| H Wire Stakes | No, Yes |
| Print Sides | Single Sides, Double Sided |
.Our coroplast yard signs are an inexpensive way to advertise.  Use Yard Signs for events,  political campaign, open house, as well as, yard sales, and much more!
Full-color, digitally printed yard signs.
Durable, corrugated plastic for weather-resistant & long-lasting signs.
Vertical fluting for wire stakes.
Single-sided or double-sided.
4MM Rigid Plastic.
Production time: Coroplast signs are produced 3-5 business days after proof approval.  Need quick turnaround? Rush service for next production.
Colorful Yard Signs are a powerful and portable tool. Quickly place outdoor advertisements and messages for a business or special event.  A SIGNStore offers a variety of single-sided and double-sided yard signs.  These signs are easily set in to the lawn or along the road side.
Custom Lawn Signs can also be effective advertising solution for contractors, realty companies, lawn care services, landscapers, and other service providers. Used these signs also for personal use such as holiday greetings, Birthdays, or any message you wish to share.
Coroplast signs are light weight and waterproof. Easy to move around and place almost anywhere. The actual sign panel can be changed quickly and is so affordable that it often makes sense to have several panels printed and assembled in advance for opportunities when you want to place your signs.
BENEFITS OF CUSTOM YARD SIGNS
Whether you are getting the word out about a political campaign, a real estate opportunity or a property, when you choose custom signs, you have the chance to advertise your products or services to a wide range of people.
Sign Your Work: When you use Coroplast signs, you also get to sign your work. Show the people passing by that your company is the one behind the construction, lawn maintenance or renovation.
Reach Locals: Coroplast signs let you advertise to locals about an apartment for rent, a garage sale or an open house. You can even use event yard signs to generate local foot traffic. It's easy to display important details or promote certain attributes.
Establish an Identity: Through using professional-caliber printing and materials, you can use a consistent color scheme or display your name and logo to help establish your identity as a company.